JUVENILE LAW ATTORNEYS IN ALLEN, TEXAS
Juvenile law can be simply described as the intersection of Texas Criminal Law and the Texas Family Code. However, attorneys who regularly practice juvenile law know it is more complex than that. The attorneys at The Collin County Law Group have the training and experience to help you and your child through the juvenile process in Collin County.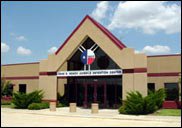 In Texas, the Juvenile Law process was designed to be entirely different and distinct from the adult criminal justice system. If you or your child becomes involved in the juvenile justice system, it means your child has been accused of violating the Penal Code, local ordinances, school regulations, or any number of "special" offenses located in unexpected areas of the law such as the Education, Government, or Insurance Codes. You should not think about these cases the same way you think about their adult counterparts and the lawyer you hire for your child should not treat them the same way they handle adult cases.
Law enforcement and the government follow different procedures when dealing with juveniles and you need representation that understands those differences and can plan an effective defense. At The Collin County Law Group, our attorneys, with years of experience in both prosecution and defense of juveniles as well as regular practice of law in Collin County's juvenile court, are ready to help you navigate this difficult time. We can help you understand how the process will unfold and how best to defend your child.
There are several differences or key areas you need to be aware of:
Law enforcement does not have to consult with you or even notify you if they interrogate your child, remove your child from school, or take them into custody. Most of the time, you won't know anything has happened until the authorities have finished interrogating your child and they are in custody.

The Collin County Juvenile Probation Department has tremendous power to evaluate juvenile offenses and may refer cases to the prosecutor's office for serious charges. In more serious cases, the prosecutor may seek to try a juvenile as an adult.

If your child is facing a drug charge in Collin County Juvenile court you need to have an attorney who is knowledgeable in criminal law, juvenile law, and the rehab facilities available to your child.

If your child is suspected of committing a crime and the police or law enforcement wants to interview them while at school, you need to be aware the school is not going to prevent that from happening, is not going to call you and let you know, and is likely going to assist the law enforcement officer.

Many times, a juvenile facing an allegation of delinquent behavior is also facing a disciplinary problem at their school. When searching for a lawyer to represent your child you should make sure they have experience and the knowledge to address the school disciplinary issues as well. Our juvenile law attorneys at The Collin County Law Group can help you navigate these confusing intersections of the law.

At the conclusion of a juvenile case, your child may be eligible to seal the records against them. This can help them in the future, but this process isn't done automatically by the courts sometimes. We can explain to you and your child their rights, the rules, and their eligibility to seal their record.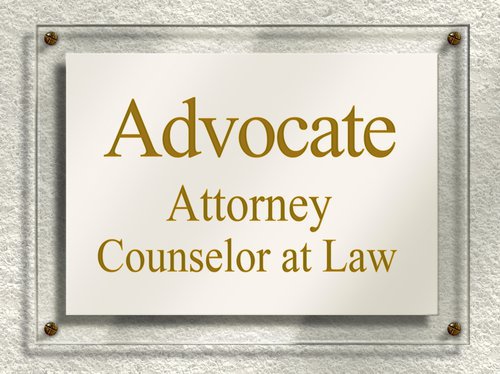 If your child is facing a petition of juvenile delinquency, you should have someone in their corner who knows the inner workings of juvenile law. The attorney you select should be an advocate, a counselor, and an attorney.
Contact us now to schedule a consultation.